One common mistake people run into is to assume that because things are bad today that returning to how things used to be would be a solution. As an example, there's the ongoing backlash against women's emancipation. It affects women themselves as well, who are also recognizing the downsides. If you look at what really happened when women joined the workforce, you'll find that our standard of living hasn't really improved much as a consequence. You now just find yourself stuck both getting four year college degrees and working full time, to buy a house your parents generation would buy on one full time job after high school.
And yet that doesn't mean returning to how things used to be is any better. Until we discovered birth control and marital rape became illegal, most married women lived out their lives as a kind of de facto entertainment system for men, that grew in numbers because using the entertainment system with your penis produces more of them. Young girls play with dolls, not so much because they have to raise them when they're adults, but because throughout much of history, young girls would have to raise the other babies that came falling out of the entertainment system.
Margaret Sanger was one such girl, who was enraged at her father, because she felt he was so merciless in using his entertainment system that it grew cold and stopped working after a while. In the 22 years after he married his system, he knocked it up 18 times, which led to 18 births, of which 11 were functional and the other 7 were dead on arrival. You would think that having a dead child fall out of your entertainment system would lead you to reconsider what you are upto, but apparently he didn't. And so little Margaret embarrassed her father by publicly accusing him at the funeral of murdering her mother.
The situation was sadly made worse, by societal taboos. The entertainment system for men comes designed with hands and two extra holes originally designed for producing noise and manure, but any such use of the system was explicitly prohibited by the user manual. In fact, men had to attend ceremonies every Sunday where they were reminded how to properly use the entertainment system, which had the added advantage of producing a steady supply of more men who had to attend such ceremonies.
I feel like reminding you of Catholic doctrine, which states that all sexual activity must be "open to life". In other words, using any other hole that doesn't lead to the system pushing out another child nine months later was prohibited in the user manual. And so you might say that surely the church expected the entertainment system to consent to any such use that risks having another corpse in your hands, or worse, another mouth to feed.
To that I would say, sure, in theory that was the case. But tell me: How many women do you think really consented to having to push out 18 children over 22 years? And yet, this was the norm. Autistic Catholic women on the Internet aspiring to become an entertainment machine themselves may imagine this would be fantastic, but once they genuinely marry they rapidly tend to reconsider as soon as they're breastfeeding their first child and their dear husband is eager to get active again.
My grandfather never really spoke to his own father. Once his father's entertainment system broke down and grew cold, he sent all the young kids to an orphanage. I don't get the impression my grandfather lived a very happy carefree life, this may have very well played a role in it.
What you have to consider is that most of the smart women in the past figured out at some point that signing up to be one mediocre dude or another's living breathing entertainment system was a bad deal for them, when they could just go to the doctor whenever they suffered another episode of "female hysteria". Why does women's porn always consist of stories about falling in love with a doctor? Nobody seems to connect the dots.
And so, the old situation was not very sustainable as soon as we developed industrial agriculture. Whereas previously we had the advantage of most entertainment systems growing hungry, underweight, infertile and perhaps cold once they were used too much, the massive rise in agricultural production meant the human population started to grow enormously.
However, combined with the fact that women smart enough to recognize what a lousy deal they were expected to sign up for refused to marry, we were left with a population that was rapidly growing dumber. You and me, are generally the descendants of those women who did not make the smart choice of refusing to sign up for such a lousy deal. That's why we're so stupid.
Take a good look, at the fertility rate in France:
How could it be just around 3 in the late 19th century? In the Netherlands it looked as following:
Demographers have tried to explain this mystery, why fertility rate in France was lover than the rest of Western Europe during the 19th century for a long time, with no clear consensus. My own pet theory is that French doctors had gotten surprisingly good at treating female hysteria. Dutch doctors? Not so much.
And so in today's society, we have an endless barrage of angry people. People are angry about the porn industry, people are angry about feminism, people are angry about "hookup culture", about "rape culture", about "hypergamy" and all sorts of other problems. But I would remind them, that things used to be much worse and importantly: The old situation was unsustainable, as it was causing an exponential expansion in the number of idiots.
The first Neo-Malthusians, like Margaret Sanger, took great effort to explain that it was a terrible situation to be in, where wealthy couples used birth control, smart women settled on not marrying, yet the prole idiots from which Margaret also had the misfortune of being descended kept using their entertainment system until it broke and grew cold.
In an era where the whole world is breaking down through climate change and we are running out of our natural scarce resources, I find it's worth emphasizing once again how lucky we are that women like Margaret didn't put up with the miserable situation they were born into. This whole mess we are born into has zero chance of avoiding the iceberg it's now crashing into, but it would have gone wrong much earlier if we had filled this world to the brim with even more idiots.
And if people had genuinely listened to Aunt Maggie instead of sending her to jail, we might have even avoided the situation we are in today. Margaret was warning about overpopulation and its consequences throughout the 1920's. Take a look with me at this nightmarish curve: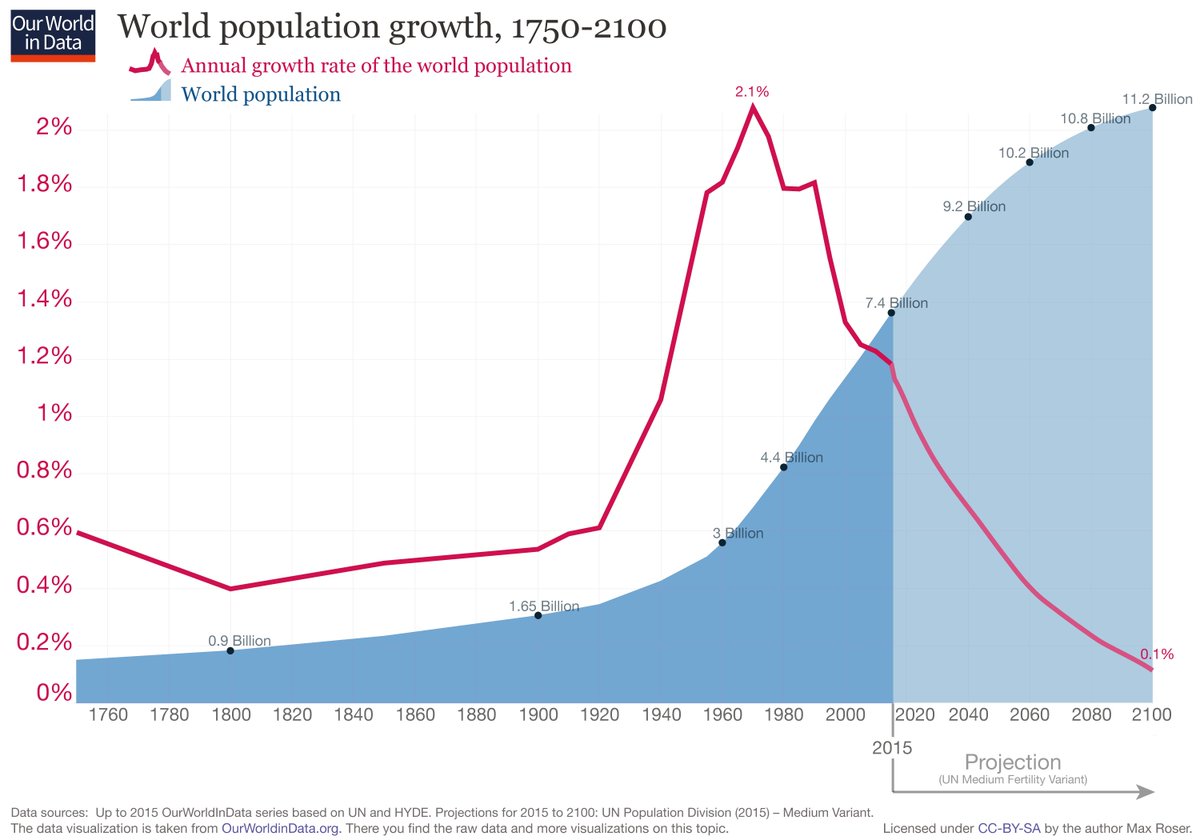 It really didn't have to be like this, we could have easily been below two billion people by now, if we had not maintained all sorts of qualms about reducing our fertility. If we had just two billion people alive today, the energy transition would have been much easier: We would have been able to run our industry off hydropower and biofuels. Today with so many people, all the rivers are already dammed and biofuels compete with the need to feed human beings.
It's sad to me that Catholicism became such a regressive natalist force in the 19th century, as this ultimately clashes with its roots in the early Christian church. Mary had a single child, Jesus had zilch. I've seen no evidence suggesting any of the apostles had large families. The monasteries and religious life were also an effective way for people in the Roman empire to escape the misery of the obligations of marriage. Jesus, as an agitator against Judaism's patriarchal norms ended up having more in common with Aunt Maggie than with the institute he gave birth to.